22
Jul
Published from Overblog and Facebook and LK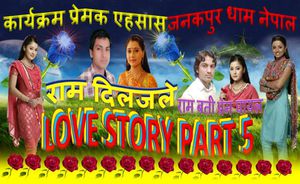 my love story paer 1 , 2, 3 ,, 4 , ram diljale & ram bati and pooja ,,.
A boy Was Tired Of Her Girlfriend's Msgs Which
Always Said- I Love U, I Miss U....
One Night he Received A Msg FroM Her But
Didn't Read It,Insted he Slept
Next Day he Got A Call FroM His girlfriend's
MoM Who Said....
That Her Daughter Had A Car Accident & Died
Last Night....
he Then Read The Msg In Which It Was Written,
"Dear Please CoMe In Front Of your House, I
Met With An Accident & Its My Last Wish To
See U Plz....................ram diljale ...???